We have stepped out and looked through brick and mortar erotica stores like  A Touch of Romance and Lotions and Lace, shopped online,  tapped into creativity and repurposed everyday items for play.   Here is what we can say:
Brick and Mortar Stores advantages
The sales people were helpful  and informative
boxes could be opened and demonstrated
gift promotions (we got a free whip and a couple of boxes of individually packed lubricant).
Dressing rooms for lingerie
Get a good idea of actual sizes and intensities
Helped us to get an idea of our comfort level
We didn't have to wait for products to be delivered
Brick and Mortar Drawbacks:
We walked away with sticker shock!  (there are coupons available)
The public storefront and location can be problematic
The questions the young sales person asks were a bit awkward
Information/visual overload
Other shoppers
Amazon and on line shopping:
large selection
customer reviews
relatively private (be aware sharing features and history)
take returns (not sure about the implications of that)
May open up other marketing promotions in E-mail or on screen
Quality and safety of products can be questionable
ANOTHER OPTION
We have since become affiliates of a couple of online Christian stores specializing in sex toys.  As with this website,  they do not post nude pictures.  The inventory in the case of Covenant Spice (CV Boutique) is limited to suppliers that do not support the pornography industry.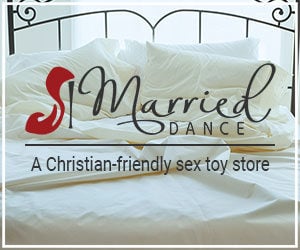 As an affiliate our site gets 10% commission for each sale.  These proceeds will be used to support our (not for profit ) work in marriage and relational health ministry which provides free and affordable support to help improve Christian marriages, and provide education and training to community organizations that work with families and relationships in crisis.
For more information on supporting or support contact us